The Gingerbread City® 2019
---
The Gingerbread City® is an annual exhibition where architects, designers and engineers create an entire city made of gingerbread. The aim of the exhibition is to connect the public with architecture through an innovative display designed for the holiday season. The exhibition raises money to support the Museum of Architecture as a charity and helps to create programming, exhibitions and events.
2019's event raised funds towards the Museum of Architecture's Grant Giving Fund which launched in Spring 2020 to support architectural entrepreneurship and public engagement.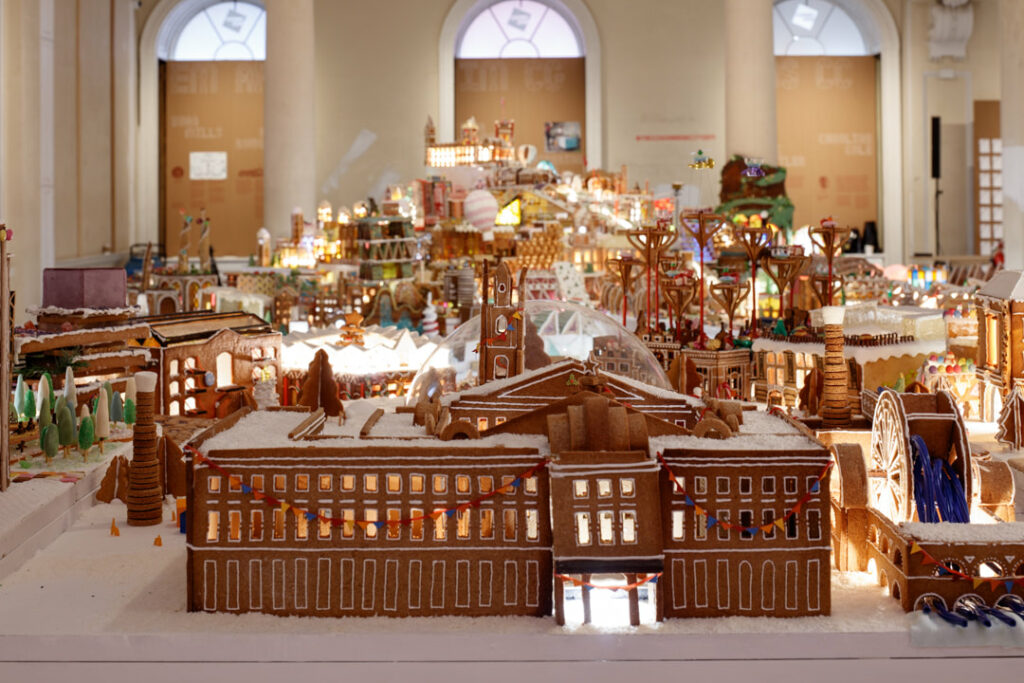 It was an absolute pleasure bringing The Gingerbread City® to life again in December. The exhibition space was buzzing with people thinking about cities and the built environment. As well as being able to award research grants to the practices responsible for the top three buildings, the popularity of Gingerbread City® has enabled us to set up a grant-giving fund this year. This new fund will allow MoA to support new projects which help people to create better places and communities, and enable the public to better engage with architecture."

Melissa Woolford, Founder and Director of
Museum of Architecture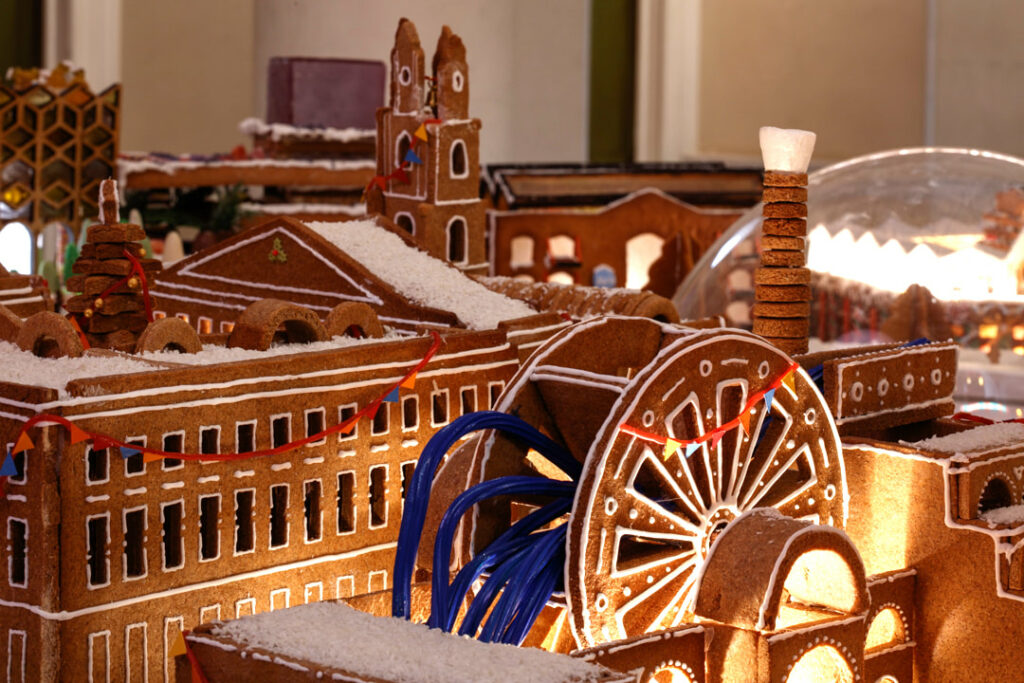 Our big thank you to all the visitors and participants for making the 2019 exhibition a success!
Over 31,000 visited and more than 10,000 votes were cast during the Gingerbread City® 2019 exhibition at the Somerset House.
​
Here are the top three favourites as voted by the visitors to the exhibition:   
Gingernut Cracker Ballet' by Charcoalblue
'Fruitcake Club' by Allies and Morrison
'Oxford Circus' by Arup Architects
'Gingernut Cracker Ballet', created by theatre design company Charcoalblue, is the overall public's favourite. It was inspired by the theatrical innovations of the Victorian age, and featured a rotating carousel and multiple panes of colourful 'sugar glass'. In second place is 'Fruitcake Club' by Allies and Morrison and in third place is 'Oxford Circus' by Arup Architects.
The practices of the top three buildings will each receive a cash prize from the MoA to enable them to establish or continue a research project.
​
Charcoalblue will use the £1000 winner's prize to continue to fund its research into accessibility and inclusivity in performing arts venues.
Allies and Morrison will use their £500 prize to research new ways to improve material sustainability in their in-house model shop.
Arup Architects will be putting their £250 prize towards their on-going 'Streets of the Future' research.
Speaking about the research fund, Elena Giakoumaki from Charcoalblue, said: "At Charcoalblue we are passionate about accessibility and inclusivity in the performing arts. This timely prize from the Museum of Architecture will assist us in our next phase of research to better understand the breadth of accessibility requirements for those who are physically, visually, aurally or mentally impaired."
Our Sponsors for the Gingerbread City® 2019 included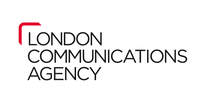 And supporters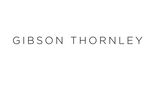 Want to make sure you don't miss our next exhibition?