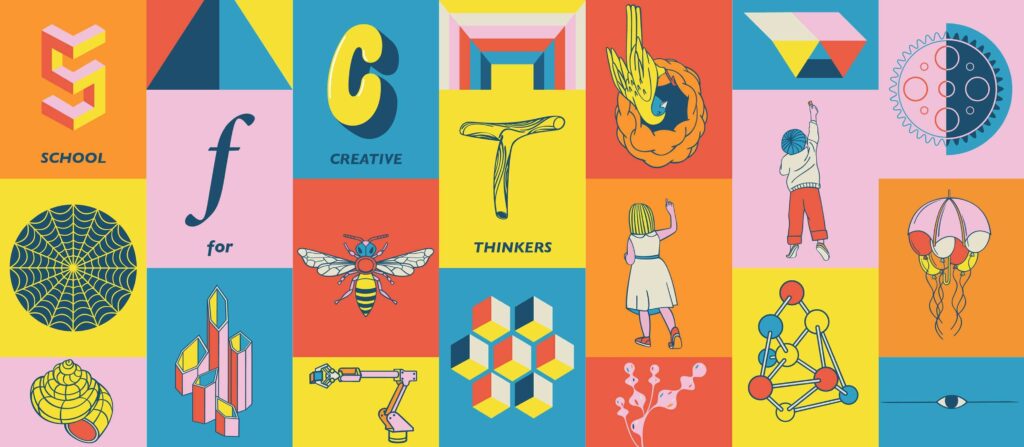 The School for Creative Thinkers was set up by the Museum of Architecture to teach the next generation about problem solving, design skills and innovation. These life lessons will be valuable in any profession children choose to pursue. We believe in learning through making, creating and collaboration. Children will learn new concepts, listen to stories, see examples of work done by architects and apply this learning to an in-session project that they will take home. Our courses are created and run by a team of teachers, architects and designers. 

Introducing new creative kits for children. Visit the School for Creative Thinkers website to find out more about the new Nature's Architects Creative Kits.
---
Previous SfCT Workshops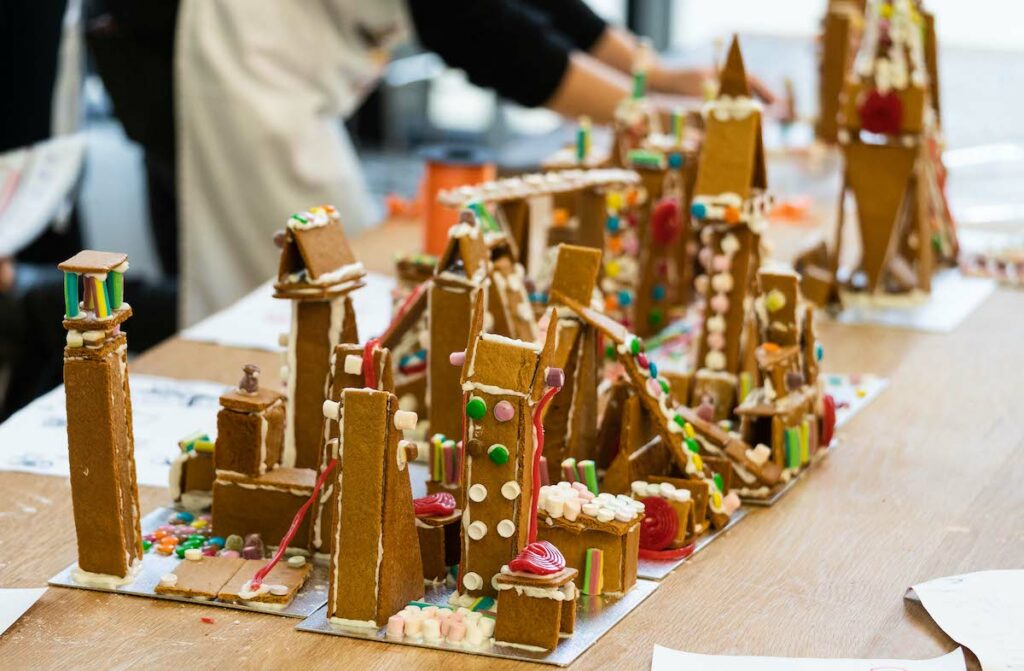 MoA Gingerbread Skyscraper Workshops
– part of the Design Manchester
16 November 2019
with Hawkins\Brown
Venue: Manchester School of Art
The Museum of Architecture brought gingerbread creativity and fun to Manchester this holiday season. Working with local practice Playground Design Studio and Manchester School of Architecture, the team from MoA held a gingerbread skyline-building workshop for families as part of Design Manchester 2019.

Sponsored by Hawkins\Brown
Photo Credit Richard Abram