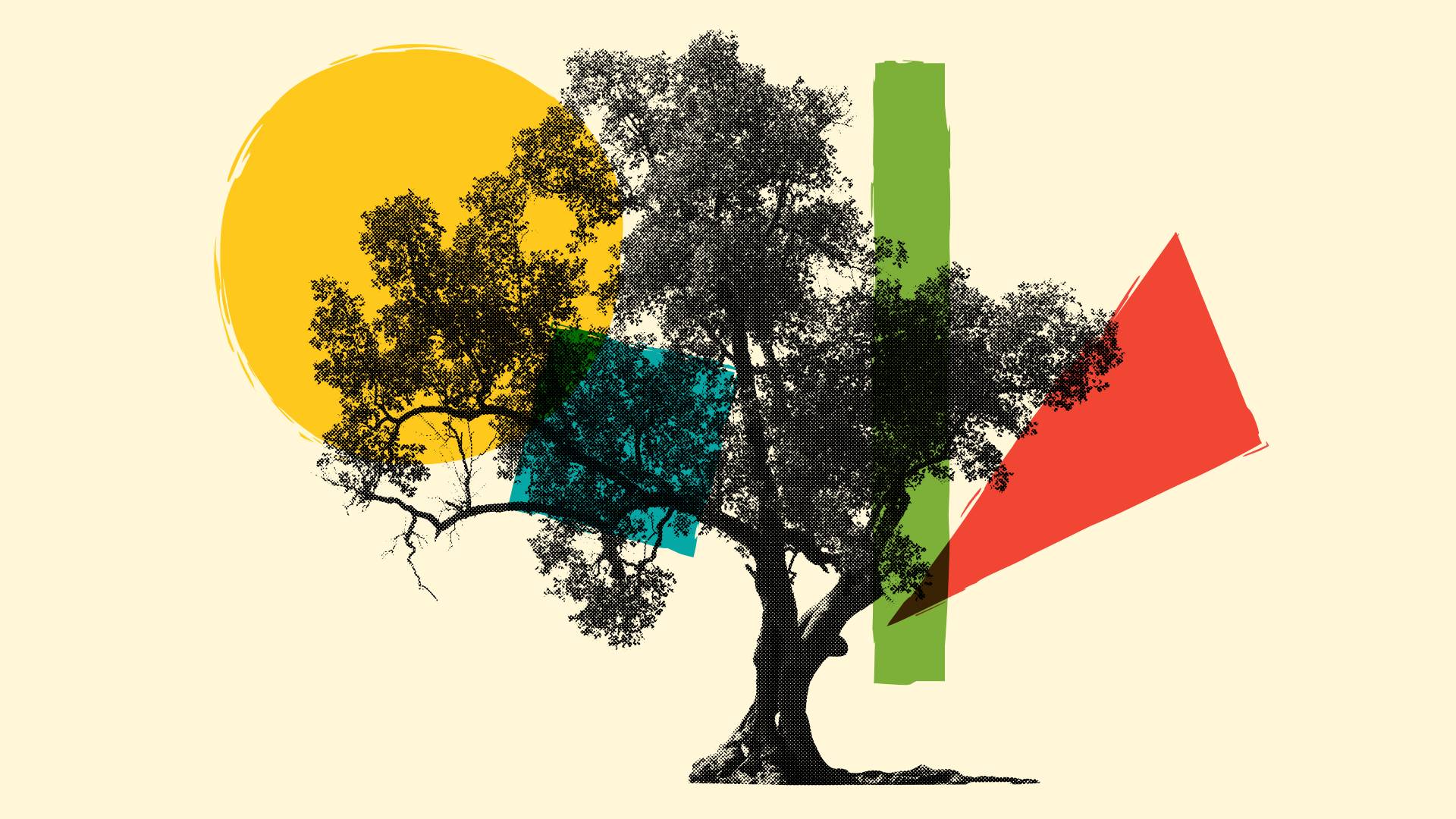 Treehouses at Kew
Design Competition
'Treehouses at Kew' will be a spectacular outdoor architectural exhibition of seven treehouses set across Kew Gardens' iconic 320-acre landscape.
Royal Botanic Gardens, Kew is a world-leading plant science institute and UNESCO World Heritage Site and are pleased to be partnering with the Museum of Architecture to create this inspiring project. Treehouses at Kew will be Kew's main exhibition running from April to October 2023 and provide one of the most enticing and unmissable visitor experiences in the 2023 London cultural calendar.
This impressive project will include seven Treehouses, a gallery exhibition, and an accompanying visitor programme.
The Brief
RBG Kew and the Museum of Architecture invite you to design a spectacular treehouse as part of this programme for one of three selected trees in the Gardens' 320-acre site. Each treehouse should respond to one of the accompanying themes:
• Treehouse 1: Celebrating play
• Treehouse 2: Highlighting nature's architecture and biomimicry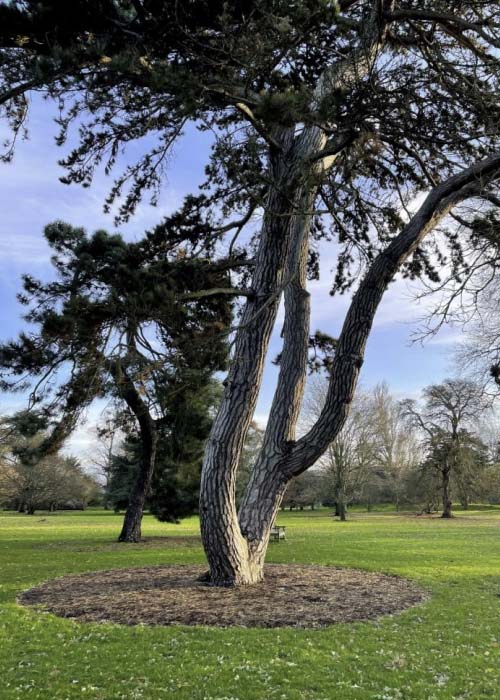 • Treehouse 3: Showcasing pioneering sustainable materials and innovative design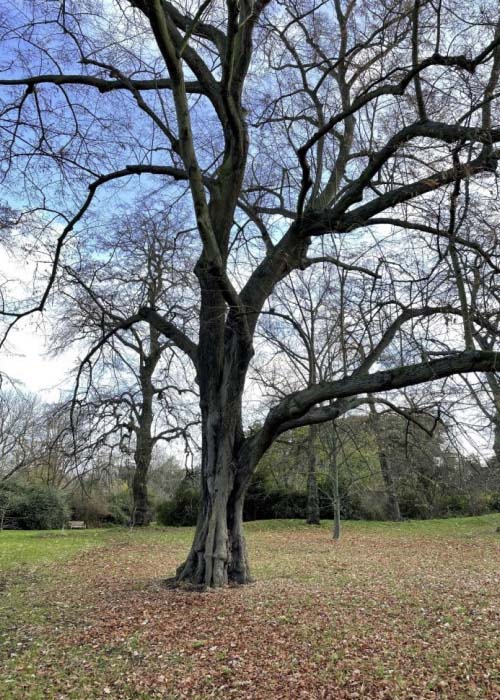 The exhibition will communicate the value of good design and the role architects can play in addressing some of the most pressing problems we face today – how can we use materials sustainably, how can we respond to the climate crisis and how can we build for the needs of people and the planet.

Each treehouses design should be accessible to all our visitors (see Accessibility appendix). Designs should champion Kew's beautiful and important trees, and be inspired and informed by Kew's vital scientific research into plants and fungi. With an informal, playful approach we will allow our narratives to be told in an understandable yet compelling way.

We support inclusivity and diversity within the selection process and encourage responses that draw on unique cultural perspectives to tell stories that connect with our visitors from more diverse backgrounds. We are bringing together a juried panel of experts who will choose three competition winners, and in the Summer of 2023, visitors will be able to experience the landscape from a completely new vantage point – your treehouse.

This is an exciting opportunity to use creative and architectural thinking to design in and around Kew's living collection and produce inventive, accessible, and innovative designs. This very special project needs exceptional teams to design it. The competition is open to UK-based and international architectural practices, and we welcome submissions from collaborative groups.

The chosen Treehouses should incorporate the following within the design:
• Be architecturally interesting and playfully appealing (Kew Gardens is a visitor attraction)
• Demonstrate boldness
• A focus on sustainable practice, materials and design
• Engaging and accessible for people with diverse access needs (physical, sensory, cognitive)
• Alignment to key themes – See Section 5 for details
• Be informed or inspired by RBG Kew's pioneering scientific work into plants and fungi
• Have a legacy life after Kew Gardens and be able to be re-assembled elsewhere
• With teams made up of practitioners from diverse backgrounds

The successful winning entrants will be required to work with RBG Kew and Museum of Architecture to realise the Treehouse onsite as well as to provide information for project components such as the gallery exhibition, programming, publications, marketing and press and commercial activities associated with the project.
Competition Documents
Key Dates & Renumeration
This will be a two-stage competition run by The Museum of Architecture in partnership with RBG Kew. Stage 1 is an Expression of Interest including a standard Kew Questionnaire for review by the jury, and key members of Kew and MoA. Stage 2 will be a submission and presentation to the Jury and key members of RBG Kew and MoA.

Expressions of Interest will be judged, and a shortlist of nine practices (three per treehouse) will be chosen to proceed to stage 2.

Nine practices will be awarded £2,500 plus vat for the second stage of the competition. If chosen as a competition winner, practices will receive £10,000 + vat and up to £4,500 + vat for travel and accommodation to complete the project. Total £12,500 + vat.
| | |
| --- | --- |
| Stage 1 Competition Launch | Wed 5 January 2022 |
| Self-directed site visits to Kew | Wed 5 January to Sun 6 February |
| Free site visit day (sign-up required by 14 January: info on museumofarchitecture.org) | Mon 17 January |
| Stage 1 Expressions of Interest submissions deadline | Mon 7 February 2022 at 12 noon GMT |
| Shortlisted architects will be notified | w/c 14 February 2022 |
| Feedback provided to all non- shortlisted entrants | March 2022 |
| Group Site Visit | Week of the 21st of February |
| Stage 2 Submissions deadline | Mon 14 March 2022 by 12.00 noon |
| Presentations to the jury | Tues 22 March 2022 (online or in-person) |
| Winners Announced | Week of 28 March 2022 |
| Project Development | March – June 2022 |
| Planning Submitted for Review | July 2022 – September 2022 |
| Fabrication | October 2022 – February 2023 |
| Installation | January-March 2023 |
| Open to Public | April 2023 |
How to enter the competition
Please email your competition submissions to [email protected]
FAQ
Please send us any questions by the 18th of January to be posted here by the 21st.
If we are to submit our entry with the proposals on the 7th of February, is there no prior registration required ahead of this? You do not need to pre-register. You can just submit on the 7 February.
You can still enter the competition even if you are not able to physically visit Kew. We will be creating some informal videos and sharing them for people who can not visit Kew gardens and posting them on this page after the 17th.
Tree 2 in the Kew Treehouse Competition is a Pinus Nigra.
Can the 2 A4s be illustrated with diagrams/ images or is it limited to text only? Text only please.
Please only submit 1 A3 Page
How will proof of buildability be assessed in stage 1 when the A3 only supports a few images? This will be judged by the expert panel, advisors and team members on the images and text provided.
Do we have to use the full amount of CLT? We would anticipate that the treehouses make the most of the sponsored materials provided.
Does CLT have to be the main material used? You can use any other materials for your structure that fit within the additional allocated budget of £40,000.
What percentage of other materials can we incorporate? You can use any other amount of materials for your structure that fit within the additional allocated budget of £40,000.
The budget for materials is listed as £40,000 is this in addition to the provision of 12m3 of CLT which is provided free of charge? Yes, the £40,000 is in addition to the sponsored 12m3 of CLT, which will be needed for fixings and structure, etc.
In the document it is stated that the lead team member should be a registered architect. Is it acceptable for the lead team member to be a registered architect internationally and not in the UK? If yes, how does the professional indemnity insurance work? Can this be covered by an international insurance company and not the UK based? Yes, an internationally registered architect is able to lead, you would just need to make sure your insurance will cover UK based projects.
Which standard visual quality will the CLT be? Visible quality? There is the possibility of using visual quality. It would be helpful to consider whether you would like visual quality throughout. The same panel can have a face of visual quality on one side and non-visual on the other side. 
We are asking that the lead on the project is a part 3 qualified architect or the equivalent internationally. 
Clarification: You do not need insurance for stage 1 or stage 2 of the brief. If selected for stage 2 you will have to show proof that you would be able to secure £1 million in Professional Indemnity if your design is selected as one of the winning designs as well as the other insurance requirements outlined in the brief.