​Senior Partner at Populous
I love what I do and I'm hugely motivated in my work by the potential for making a positive impact on people's lives through infrastructure projects for sport and the performing arts. You need only set foot inside a packed-out stadium or arena and experience the incredible energy of the crowd to appreciate that potential – the feeling of togetherness at these events really is like nothing else in any other walk of life.
I graduated from the Architectural Association in 2008. This was around the time of the Beijing Olympics and, in London, preparations were already well underway for the arrival of the Games four years later. I remember it being a kind of 'Olympic fever' – in business, amongst friends, and certainly in sport, everyone was talking about it. Naturally, I wanted to be part of that movement and so I jumped at the chance to join Populous, who had just been awarded the contracts for designing the main Olympic stadium and the overlay design for all the temporary venues. It was so exciting to be involved in this sort of work as a young architect.
Some people don't realise the depth of detail in sports architecture. The seating bowl, for instance, may look like a relatively simple structure but there is an immense amount of work involved in placing every spectator in precisely the right position to ensure they have the best possible view of the action with the right levels of comfort, while also factoring in the acoustics to create an intense atmosphere. Not to mention making the building aesthetically beautiful and all the work that goes into enhancing infrastructure, community, hospitality and commercial facilities on these projects. I was hooked from the moment I joined Populous and I stayed here.
I was born in Lebanon and have spent most of my life travelling to different countries with my parents. I've seen what sport and leisure infrastructure can do for communities – the power it has to bring people together and spark regeneration. In recent years, I've become particularly fascinated with the big push to create more sports infrastructure and more entertainment infrastructure in places like Saudi Arabia and the rest of the GCC countries. It's hugely important, culturally, for these countries and the wider region – and also means a lot to me on a personal level.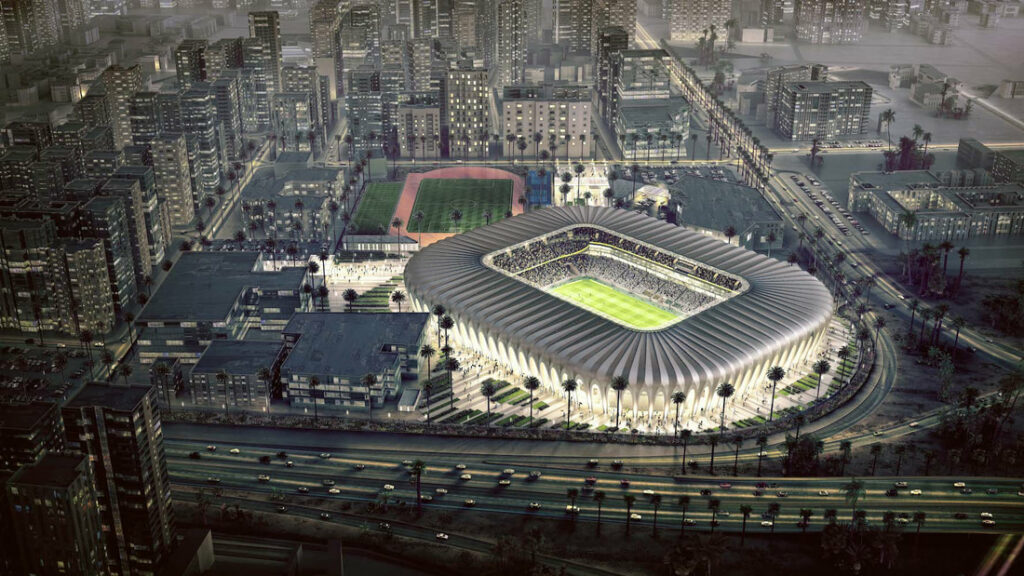 Just under two years ago, I became the first female board member in the UK and globally for Populous – a company of nearly 700 people worldwide. That's something I'm really proud of. I knew what it meant for me but I didn't realise what it meant for other people within the practice as well. I try very hard to be a role model and approachable to all our staff. 
I've been fortunate to benefit from mentorship throughout my career. In my role as a Board member, a key focus of mine has been to create these same opportunities for others within the practice. We've established a series of learning workshops called "POP Labs" where staff can learn from peers about projects, best practices, and presentation and technical skills. This has been extremely popular and has been further developed into other areas of leadership development and continued professional development for all our staff. We've always said that it is the people who make Populous what it is and now more than ever we are investing both time and financial resources into that notion to drive the practice forward. ​