Year 2 Student at Bartlett School of Architecture, UCL MEng Engineering & Architectural Design
There is a popular meme circulating among youngsters quoting, "In an Asian family, you can either become a doctor, a lawyer or a failure.' Yet, when I told my Bengali parents, I wanted to become an architect, I received nothing but pure encouragement and support. Perhaps, it is the humanitarian nature of medicine and law that makes them such attractive careers prospects in the eyes of our parents. After all, there isn't a Hippocratic oath in architecture. However, it wasn't until my mum got diagnosed with asthma that I realised buildings have an enormous impact on our health and wellbeing. Especially now more than ever. And this is what sparked my interest in how the design of spaces can affect our minds and bodies.
But this was not the start. Growing up in a small Italian town, I loved to attend the classes of the peculiar subject Technology & Design. My creative, yet precise mind thrived during the creation of construction drawings of unremarkable objects. Even after I moved to the UK, I kept filling my Art sketchbooks with technical sketches. Although this time, the drawing subjects were upgraded to buildings rather than ordinary chairs and tables.
Therefore, after completing my A-Levels with an unconventional subject combination for architecture, I ended up in UCL's Engineering & Architectural Design course. Since the first time I heard about this new 3-in-1 degree, I knew it was going to be one of the hardest academic challenges I would ever have to face. But then I was never taught to shy away from challenges. Unsurprisingly, this integrated mix of engineering and architecture managed to satisfy both my artistic and analytical sides. For the first time, I became involved in the creative process of making a live scale pavilion from design all the way to manufacture. It would be an understatement to say that I was delighted to be finally producing something that doesn't stay bound within a sketchbook. During this first project, I came to the realisation that in architecture school, the learning process is extremely fast, unlike anything I have experienced before. Every day was entirely unpredictable, and that is the case still today, two years into the course.
Recent Projects
UCLoud Pavilion, Year 1
UCLoud is an interactive pavilion exhibited in Here East, Stratford and in the Dulwich Picture Gallery in Spring 2019. Collaboratively created by a group of 6 Year 1 students from the Engineering & Architectural Design Course.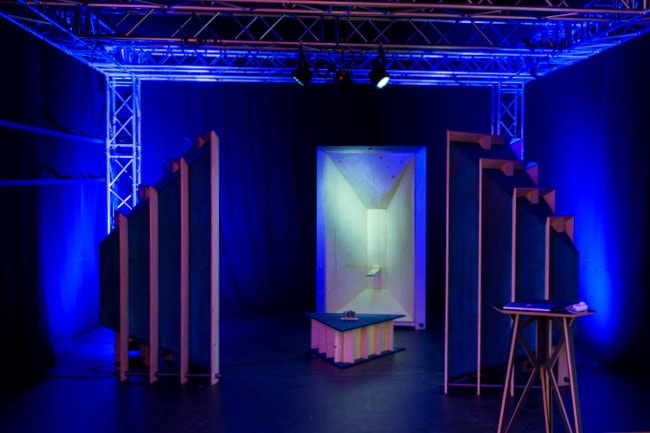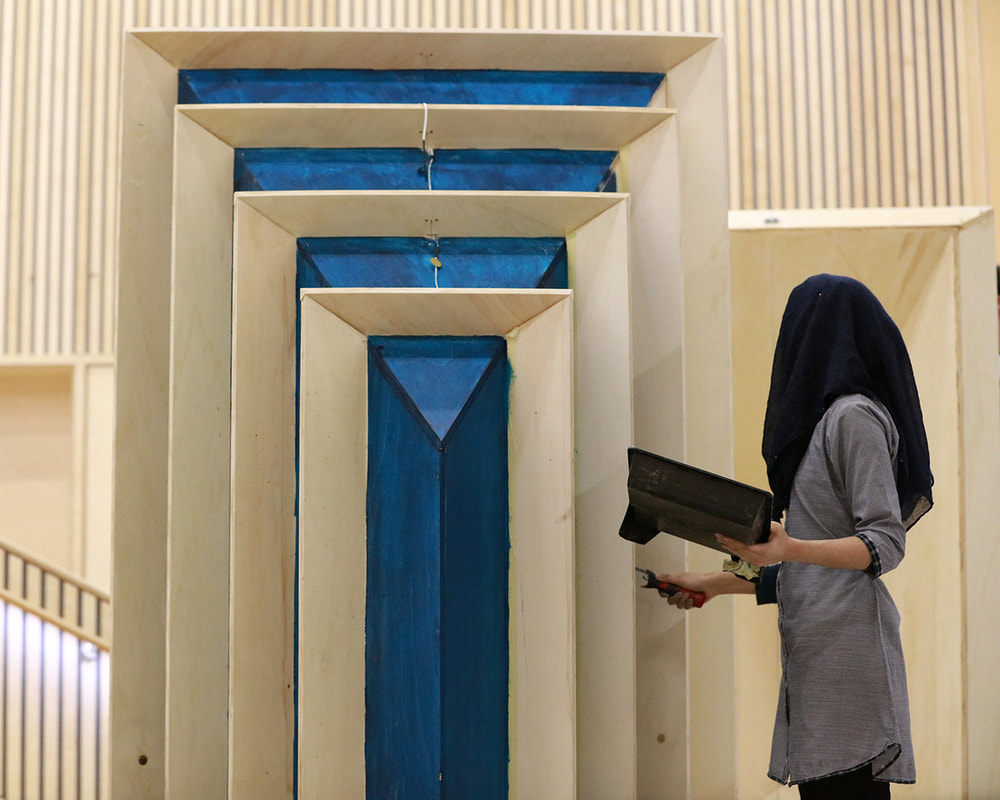 Zellige mosaic workshop in Marrakech, Year 2