Director and Co-Founder
O'DonnellBrown
I am the director and co-founder of O'DonnellBrown, an emerging architectural studio based in Glasgow's leafy Pollokshields.
With work currently focused between London and Glasgow, we are committed to bringing about positive change in the places we know and love. And it is this commitment, which started to form at an early age, that walked me through the front doors of the Mackintosh School of Architecture.
I have always noticed the world around me, and over time began to understand the influence that the spaces we inhabit can have on us. In his book The Architecture of Happiness, Alain de Botton explores this theme and starts from the idea that where we are heavily influences who we can be. One particular formative moment comes to mind.
My first visit to Rome was on a school trip, with days spent walking between the city's churches and basilicas, and on this particular day we were really exhausted by the time we reached the Pantheon. We were a group of young teens. However as we sat down, in the silence that this space demanded, the cold marble floor soothed my sunburnt Scottish skin, and the great big hole in the roof, which I would now refer to as the oculus or so called eye of the building, lifted our collective gaze. It had started raining and a fine mist danced through the light filled dome – in the minute or so that it had taken us to enter the building and sit down, frustration had melted away into utter joy and I understood the positive impact that the built environment could have on our wellbeing. And as time went on, I would come to understand that good, thoughtful architecture, at a more basic level, can really improve people's lives.
So this growing awareness, coupled with exposure to my family's work in the construction industry – my dad is a developer/builder – and the insight that gave me, really cemented my fate!
This early motivation continues to shape my work. As a practice we often self-initiate projects, and particularly in these turbulent times, we feel a strong sense of duty to our community. These projects allow us to pursue societal issues and test ideas out-with the constraints and agenda of our regular commissions.
Projects like our Community Classroom enable us to address current issues, and often, through proactively making a proposition, a conversation begins which starts to turn that initial idea into a reality that can benefit our wider community.
I have also maintained links with both of Glasgow's schools of architecture, as both a visiting critic and studio tutor, and I am passionate about using these relationships to help educate the next generation about the built environment, and the social responsibility that comes with shaping it.
The Community Classroom
A self-initiated research project and build. The timber structure is adaptable and demountable.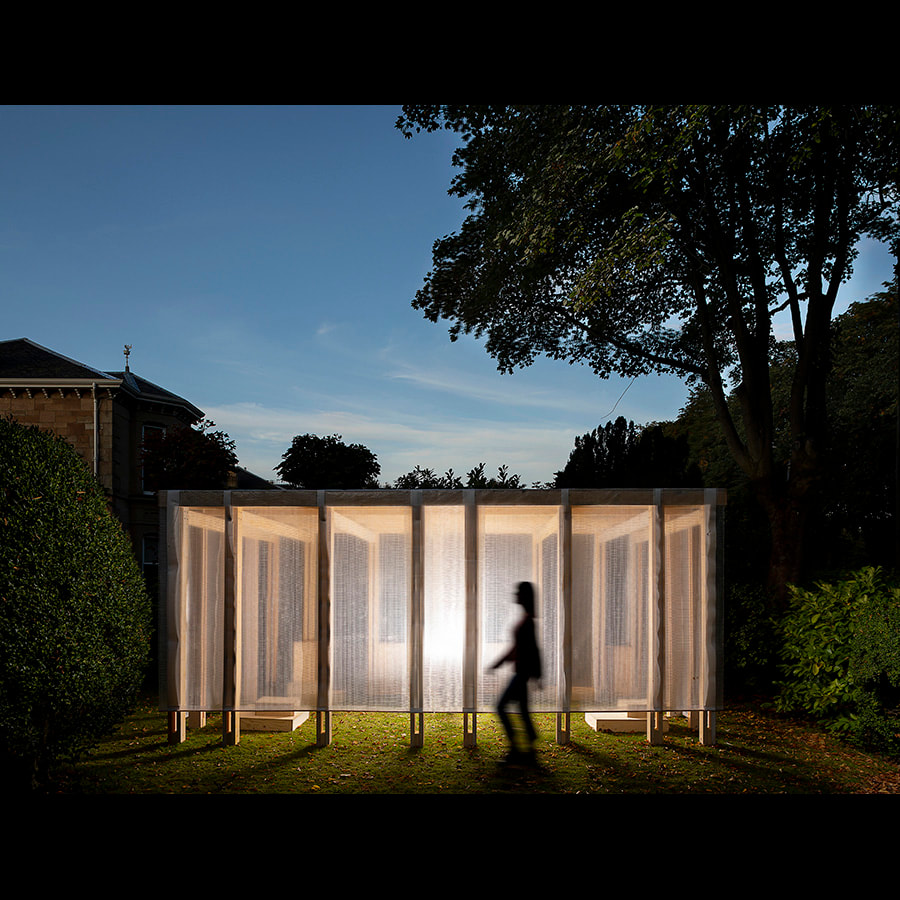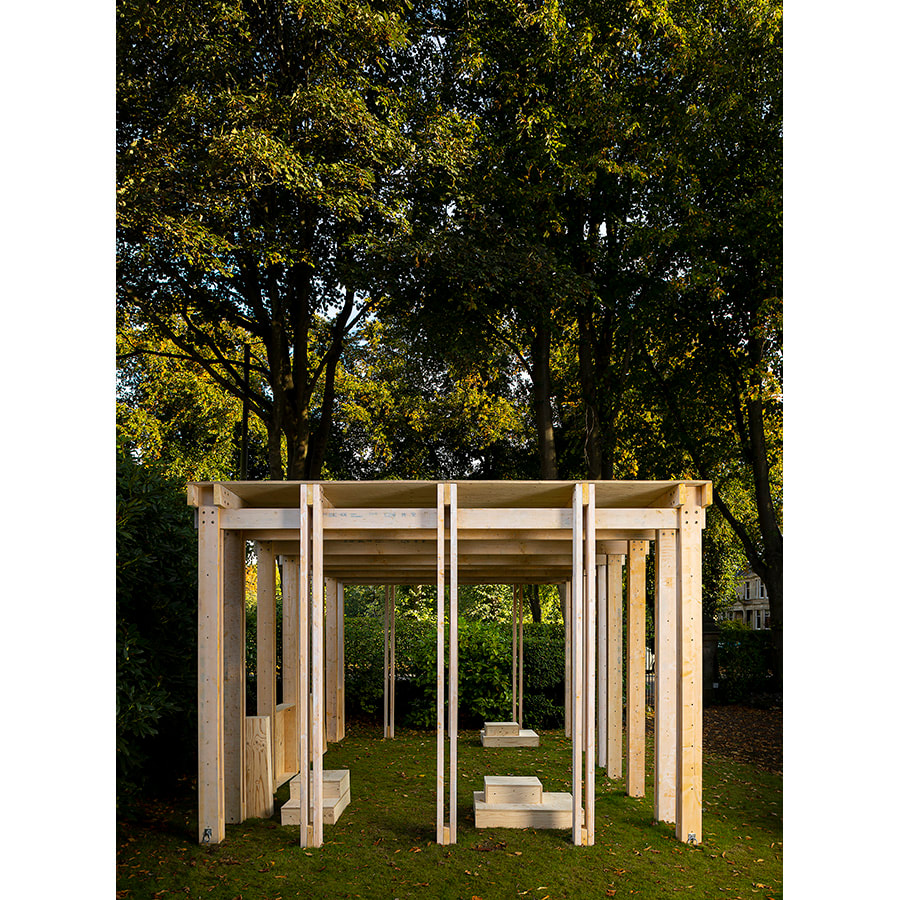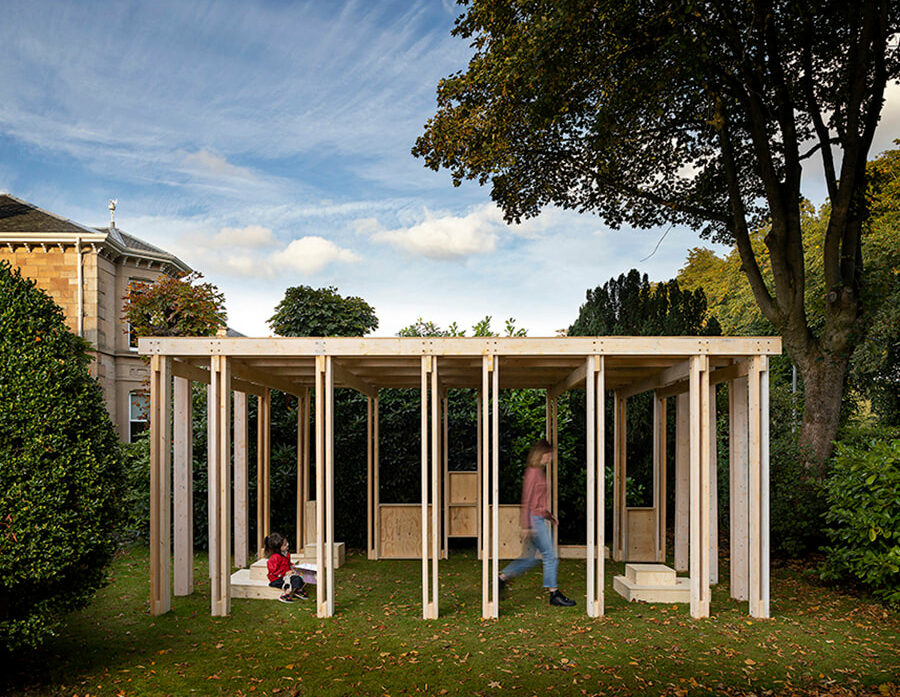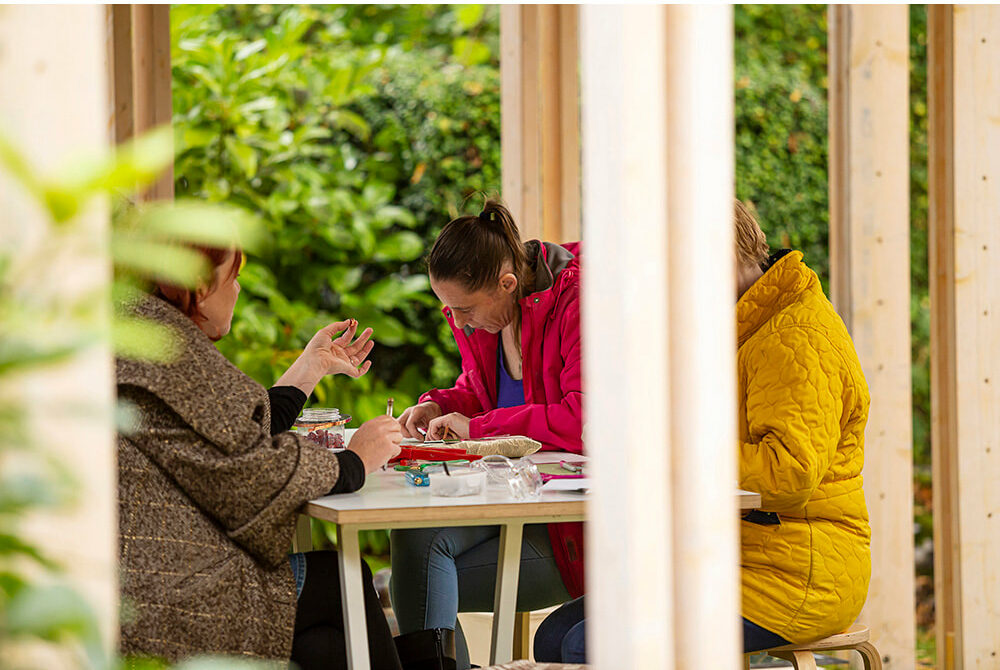 To learn more about ​the Community Classroom, please visit their website HERE