Ecologic Architects
I grew up and did my architectural studies in India and came to live in the UK in 1988 after I was accepted for a postgraduate scholarship in Environmental Design at Cambridge University.
I work as an architect, teacher and writer. My design collaborative practice is called Ecologic Architects and it has worked on large and small projects in six countries. The common threads in these projects have been sustainability and participatory design. 
I also started a design charity, Charushila, which works with food security and community projects globally. Our current project is a kitchen garden on a train station. I have written four books, including a four volume set on women in architecture. One of my books, Architecture for Rapid Change and Scarce Resources, has been adopted for accreditation on a course for design professionals in the USA. I also work as a commissioned artist. I'm the trustee of three architecture charities, including Architects Benevolent Society. I also work as a non executive director of Moorfields Eye Hospital Foundation NHS Trust.
As a child growing up in a poor household in Delhi, I loved painting and making things out of whatever I could find. I wanted to do something creative when I grew up. My father wanted me to be a doctor because he said that doctors bring value to society. But I wanted to be an artist. As a compromise, I said that by becoming an architect, I could bring value to society while retaining my creativity. But just to reassure my father that I was clever enough, I sat entrance exams for both medicine and architecture. I succeeded in both and chose to pursue architecture.
I didn't have any role models, no one in my family had studied architecture and my mother was a housewife with no experience of work outside the home. It was hard as I didn't have money for drawing materials and trips, especially after my father retired during my studies  So I worked during the vacations to support my family which also enabled me to buy things. It was in my 4th year that a relative who went abroad, got me my first Pantone pens and a solar calculator (I still have them). Another person got me a "lucky" drawing board that had moved from one architecture student to another since the 1920's; it was said that whoever used it, would do well!  I did well and received a Gold medal for my thesis. My 87 page, handwritten dissertation plus design for a low energy housing scheme for artisans, also received the UIA UNESCO International design award. This took me to Cambridge University to study a newly established course in environmental design, where I became the first woman to join the course.
Recent Projects
Community Kitchen Garden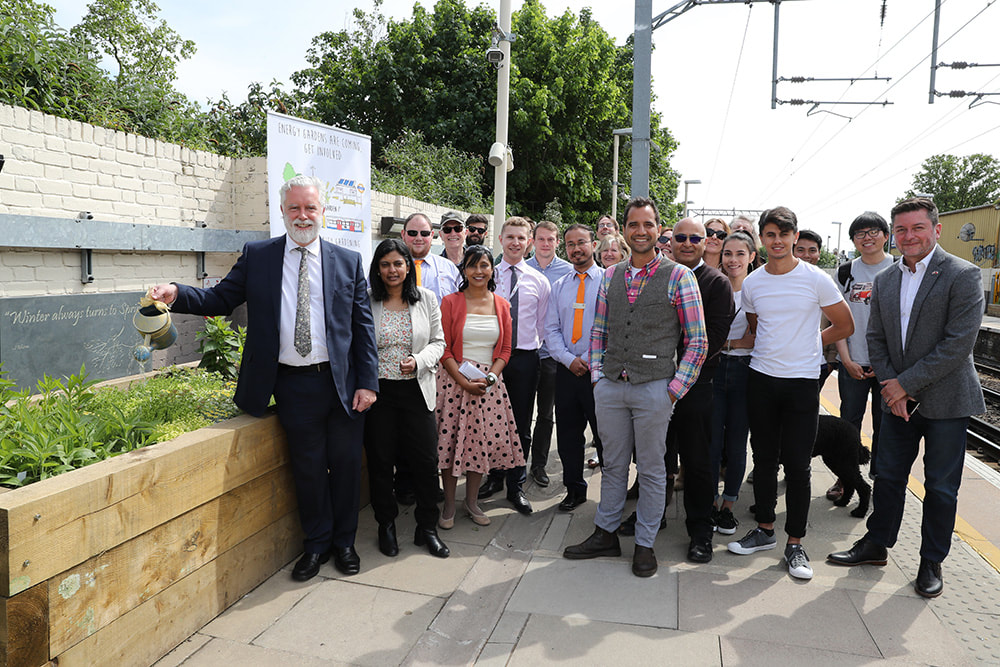 Practice Based Research